Recently, due to the outbreak of the new crown epidemic in various countries, we have also learned about the social conditions in various fields such as medical and health in some countries through news reports. Among them, the situation in the United States has surprised many netizens. The medical level in the United States is highly developed, but there is still the problem of expensive medical care for ordinary people.
最近,由于各国爆发新的王冠疫情,我们还通过新闻报道了解了一些国家的医疗和卫生等各个领域的社会状况。其中,美国的情况令许多网民感到惊讶。在美国,医疗水平已经高度发展,但是仍然存在普通民众昂贵的医疗费用的问题。
There were some people in China who did not understand the real situation before, and once imagined that most Americans enjoy better social welfare, but recent news reports are quite different from their imagination.
中国有些人以前不了解实际情况,曾经以为大多数美国人享有更好的社会福利,但最近的新闻报道却与他们的想象力大不相同。
So why does this superpower still have these problems? We can interpret this issue from the different attitudes of former US President Barack Obama and current President Trump to health care reform.
那么,为什么这个超级大国仍然存在这些问题呢?我们可以从美国前总统奥巴马和现任总统特朗普对医疗改革的不同态度来解释这个问题。
Former US President Barack Obama signed the "Patient Protection and Affordable Care Act" in 2010, which is what we often call "Obamacare Reform." The central idea of ​​this bill is to require every American citizen to purchase medical insurance.
美国前总统巴拉克·奥巴马(Barack Obama)于2010年签署了《患者保护和负担得起的护理法案》,这就是我们通常所说的"奥巴马医改"。该法案的中心思想是要求每个美国公民购买医疗保险。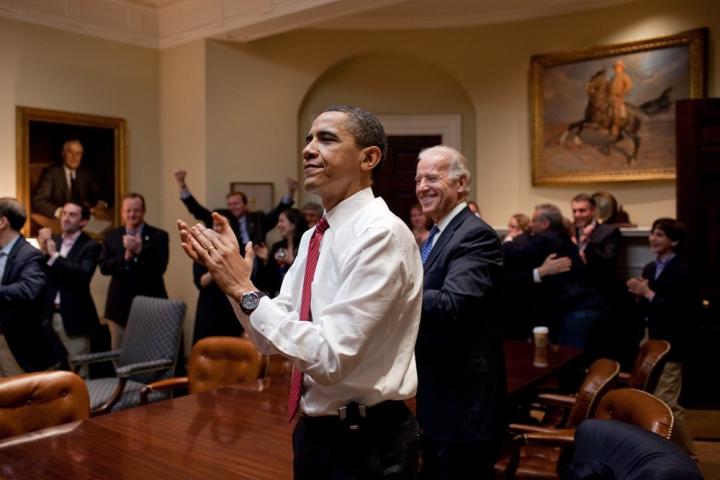 In all major developed countries in the world, universal health insurance is very common, but the United States is an exception. Simply put, this is because the United States is not only expensive to see a doctor, but insurance is also not cheap, so many people choose not to buy medical insurance. And because American insurance companies sometimes sell insurance selectively in order to make money, if you are weak or have a relatively dangerous medical history, they will often not sell insurance to you.
在世界上所有主要发达国家中,全民健康保险都很普遍,但美国是一个例外。简而言之,这是因为美国不仅看病昂贵,而且保险也不便宜,所以很多人选择不购买医疗保险。而且由于美国保险公司有时为了赚钱而有选择地出售保险,因此,如果您身体虚弱或有相对危险的病史,他们通常不会向您出售保险。
Medical institutions in the United States are market-oriented, so Americans do not have the problem of difficulty in seeing a doctor, but there is a relatively serious problem of expensive medical treatment. Without medical insurance, how expensive is it to see a doctor in the United States? The well-known self-media person and American Jew Guo Jerry has produced a number of videos involving American medical treatment and provided a lot of data for reference. Here are some specific data provided by Guo Jerry:
在美国,医疗机构是以市场为导向的,因此美国人没有看病的困难问题,但是存在昂贵医疗费用的相对严重的问题。没有医疗保险,在美国看医生要花多少钱?著名的自媒体人士和美国犹太人郭杰里制作了许多涉及美国医疗的视频,并提供了大量数据供参考。以下是郭杰瑞提供的一些具体数据: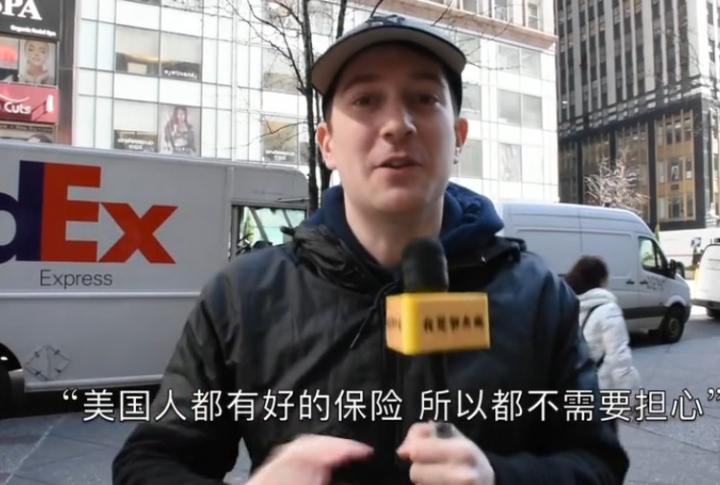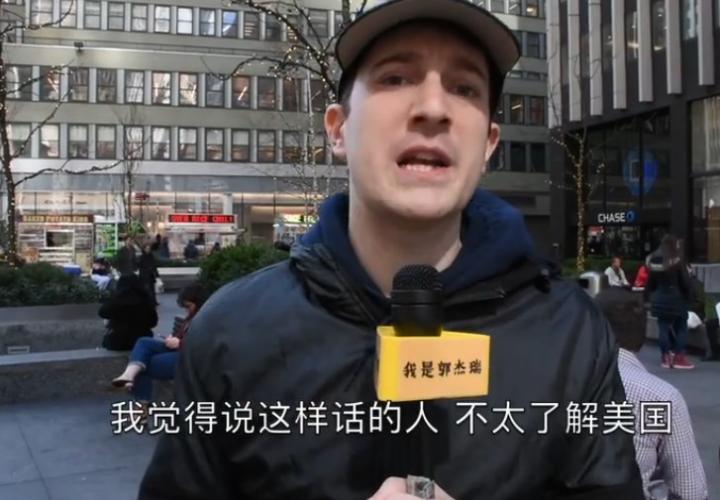 If you don't buy insurance, just simply test your blood type, which costs $87 (2017 data). With insurance, you only need to pay $4. If you don't buy insurance, the cost of treating a fracture is about US$7,500, the average cost of a 3-day hospitalization is about US$30,000, and the treatment of cancer requires hundreds of thousands of US dollars.
如果您不购买保险,只需测试一下您的血型,价格为87美元(2017年数据)。有了保险,您只需支付$ 4。如果您不购买保险,则骨折的治疗费用约为7,500美元,三天住院的平均费用约为30,000美元,而癌症的治疗则需要数十万美元。
Moreover, there is no need to pay for medical treatment in the United States, but after the medical treatment, the patient will receive a bill that records the amount he needs to pay. The waiting time is not short, about 1 to 2 months. If the patient refuses to pay, the hospital has the right to sue the patient, and the patient's credit score will be reduced. So, if you don't have insurance and you have a serious illness, what awaits you after you are discharged from the hospital is an unknown fear. You don't know how much you have to pay. If it is a huge sum of money, it is very difficult for many low- and middle-income families, and some people may have to bankrupt their families.
此外,在美国无需支付医疗费用,但是在医疗之后,患者将收到一张账单,其中记录了他需要支付的金额。等待时间不短,大约1到2个月。如果患者拒绝付款,则医院有权起诉患者,患者的信用评分将降低。因此,如果您没有保险,而且病情严重,出院后等待您的就是未知的恐惧。您不知道要付多少钱。如果这笔钱不菲,那么对于许多中低收入家庭来说是非常困难的,有些人可能不得不破产。
Although medical insurance can largely solve the problem of expensive medical care, purchasing medical insurance itself is not cheap. Each family in the United States needs to pay about $2,000 in medical insurance for a month, and the company will pay about 70% to its employees. Patients still need to pay about 10% of the cost for each visit. However, even if Americans are seeing a doctor every day of the year, there is a maximum annual self-payment limit. The maximum amount of out-of-pocket payments will not exceed this fixed limit, and the remaining money will be paid by insurance.
尽管医疗保险可以在很大程度上解决昂贵的医疗保健问题,但是购买医疗保险本身并不便宜。美国每个家庭每个月需要支付约2,000美元的医疗保险,公司将向其员工支付约70%的费用。患者仍需为每次就诊支付约10%的费用。但是,即使美国人一年中的每一天都在看医生,每年的自付额也有最高限额。自付费用的最大金额将不超过此固定限额,其余款项将由保险公司支付。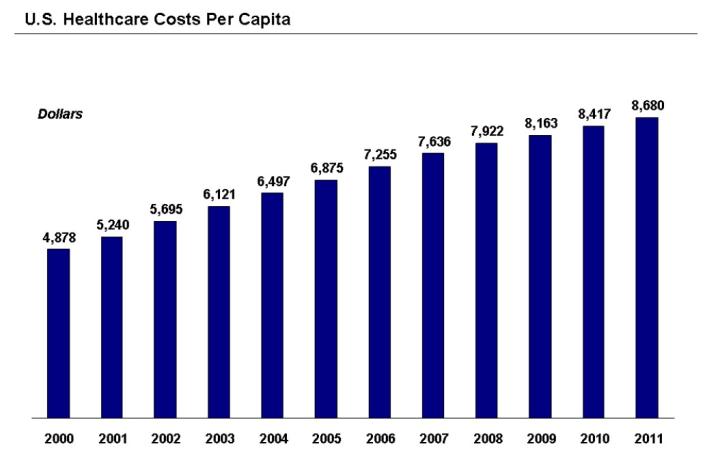 Even so, in 2019, 30 million Americans did not purchase any insurance. As a result, this has formed a difficult problem in the United States: Many people do not buy insurance because they think it is expensive. But when it comes to seeing a doctor, they will pay more expensive costs. This is the data after Obama painstakingly introduced the healthcare reform policy. Therefore, Obama's original health care reform bill required: everyone must have medical insurance, and there is a fine for not buying medical insurance, and insurance companies cannot selectively sell insurance based on the age and physical condition of the insured.
即便如此,到2019年,仍有3000万美国人没有购买任何保险。结果,这在美国形成了一个难题:许多人不买保险,因为他们认为这很昂贵。但是,就看医生而言,他们将支付更昂贵的费用。这是奥巴马刻苦地推行医疗改革政策之后的数据。因此,奥巴马最初的医疗改革法案要求:每个人都必须拥有医疗保险,并且因为不购买医疗保险而受到罚款,而且保险公司无法根据被保险人的年龄和身体状况选择性出售保险。
We know that Obama is a Democrat and Trump is a Republican. There is a significant difference between the Democratic Party and the Republican Party in the United States. The Democratic Party emphasizes government intervention, while the Republican Party emphasizes free market regulation. During the Great Depression, President Roosevelt introduced a New Deal of relief, rehabilitation and reform, and used state intervention to help the United States weather the economic crisis. Roosevelt, who introduced the New Deal, was a Democrat. When Obama campaigned as the Democratic presidential candidate, his main campaign platform was this healthcare reform policy. After taking office, he implemented this policy and included more than 30 million Americans in the scope of medical insurance.
我们知道,奥巴马是民主党人,特朗普是共和党人。在美国,民主党与共和党之间存在重大差异。民主党强调政府干预,而共和党则强调自由市场监管。大萧条期间,罗斯福总统提出了一项救济,复兴和改革新政,并利用国家干预来帮助美国度过经济危机。提出新政的罗斯福是民主党人。当奥巴马竞选民主党总统候选人时,他的主要竞选平台是这项医疗改革政策。上任后,他实施了这项政策,将超过3000万美国人纳入了医疗保险范围。
However, this reform has caused a lot of controversy in the United States, and the current President Trump has always insisted on its abolition. Many people may think: Is it not a good thing that everyone has medical insurance? But in the United States, it's actually not that simple.
但是,这项改革在美国引起了很多争议,现任总统特朗普一直坚持废除该法案。许多人可能会认为:每个人都有医疗保险不是一件好事吗?但是在美国,实际上并不是那么简单。
One controversy brought about by this bill is that the average American spend on medical insurance has soared. In 2015, the cost of healthcare in the United States was approximately US$3.2 trillion, with an average of nearly US$10,000 per person. Major expenditure items include hospital care (32%), physicians and clinical services (20%), and prescription drugs (10%). In 2016, medical costs in the United States were much higher than other OECD countries, accounting for 17.2% of GDP, while Switzerland, the second highest country, accounted for 12.4% of GDP. And what does this 5% difference in GDP ratio mean? That means $1 trillion.
这项法案引起的一个争议是美国人在医疗保险上的平均支出已经飙升。 2015年,美国的医疗保健费用约为3.2万亿美元,平均每人近10,000美元。主要支出项目包括医院护理(32%),医生和临床服务(20%)和处方药(10%)。 2016年,美国的医疗费用远高于其他经合组织国家,占GDP的17.2%,而瑞士是第二高的国家,占GDP的12.4%。 GDP比率相差5%意味着什么?这意味着1万亿美元。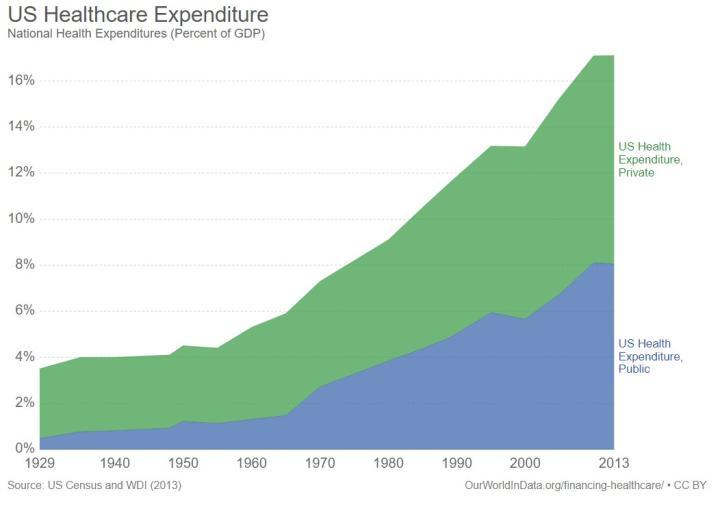 Money does not appear out of thin air. Where do these extra expenditures come from? Two methods: increase revenue and reduce expenditure.
金钱并非凭空出现的。这些额外的支出从何而来?两种方法:增加收入和减少支出。
Open source means increasing taxes from high-income groups, and fines for those who refuse to buy insurance. The Republican Party strongly opposes this approach. They believe that charging high taxes on high-income groups is an unfair practice, and it will cause losses to those who create more wealth for the society. If you take their money away for use by the poor, it is a "robbing of the rich." Help the poor". Therefore, Obama's reforms have offended high-income groups.
开源意味着增加高收入人群的税收,并对拒绝购买保险的人处以罚款。共和党强烈反对这种做法。他们认为,对高收入人群征收高额税收是不公平的做法,它将给那些为社会创造更多财富的人造成损失。如果您拿走他们的钱供穷人使用,那就是"抢富"。帮助穷人"。因此,奥巴马的改革冒犯了高收入群体。
To cut expenditure is to reduce the government's investment in medical institutions and save money. But in this way, it will cause dissatisfaction among all stakeholders, and it will also cause the price of medical insurance to rise to a certain extent.
削减支出是为了减少政府对医疗机构的投资并节省资金。但是这样会引起所有利益相关者的不满,也将使医疗保险的价格在一定程度上上涨。
There is another problem: there are many types of medical insurance in the United States. Elderly people over 65 years old and low-income people can obtain cheaper insurance from the government (as the US population becomes more and more aging, this also gives the government A lot of pressure). Specifically:
还有另一个问题:在美国,医疗保险的种类很多。 65岁以上的老年人和低收入人群可以从政府那里获得更便宜的保险(随着美国人口的老龄化越来越多,这也给政府带来了很大的压力)。特别:
There is a policy called "Medicaid", which is a government insurance plan for people of all ages whose income is not enough to pay for medical expenses. Simply put, it is the medical insurance subsidy for the poor. As of 2017, it provides free medical insurance to 74 million low-income and disabled people (23% of Americans).
有一项名亚愽游戏app官网为" Medicaid"的政策,这是针对收入不足以支付医疗费用的所有年龄段的人的政府保险计划。简而言之,这是对穷人的医疗保险补贴。截至2017年,它为7400万低收入和残疾人(占美国人的23%)提供了免费医疗保险。
Another policy is called "Medicare", which mainly provides cheap medical insurance for Americans 65 and older. It also provides some young people with disabilities identified by the Social Security Administration, as well as those with end-stage renal disease and amyotrophic lateral sclerosis. Medical insurance is provided for the sick. In 2018, the policy provided 59.9 million people with medical insurance, of which 52 million were over 65 years old, and the policy covered about half of the cost.
另一项政策称为"医疗保险",主要为65岁以上的美国人提供便宜的医疗保险。它还为社会保障局确定的一些年轻人以及患有终末期肾脏疾病和肌萎缩性侧索硬化症的年轻人提供服务。为病人提供医疗保险。 2018年,该政策为5990万人提供了医疗保险,其中5200万年龄在65岁以上,并且该政策覆盖了大约一半的费用。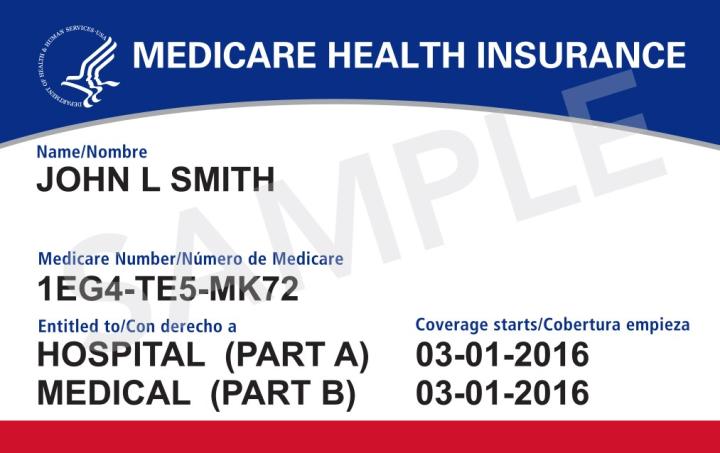 For the poor, the government manages insurance; for the elderly, the government provides cheap insurance. But many middle-class people can only buy relatively expensive commercial insurance. Therefore, many people who are too expensive and do not buy insurance are actually young and middle-aged, and the probability of getting medical insurance is not high, or even the chance of getting sick. So they choose not to buy it because they think they don't need it.
对于穷人,政府管理保险;政府为老年人提供便宜的保险。但是许多中产阶级只能购买相对昂贵的商业保险。因此,很多人太贵了,不买保险,实际上是中青年人,获得医疗保险的可能性不高,甚至生病的机会也不高。因此,他们选择不购买它,因为他们认为自己不需要它。
Obama makes these people who think they don't need medical insurance to buy medical insurance, which will naturally cause dissatisfaction. Most of these people are neither high-income earners nor destitute. Obama's health care reform has also increased the economic pressure on the middle class. For those who have no money, the government takes care of their medical insurance; for those who are rich, the government deducts money from them. What is the fairness? In this way, Obama also offended the middle class. In addition, the Republican Party also stated that forcing everyone to spend money on medical insurance is against the US Constitution.
奥巴马让这些认为自己不需要医疗保险的人购买医疗保险,这自然会引起不满。这些人大多数都不是高收入者,也不是贫穷的人。奥巴马的医疗改革也增加了对中产阶级的经济压力。对于那些没有钱的人,政府会照顾他们的医疗保险。对于那些有钱人,政府从他们那里扣除钱。什么是公平?这样,奥巴马还冒犯了中产阶级。此外,共和党还表示,强迫所有人在医疗保险上花钱违反美国宪法。
Trump's view is that the medical insurance system should operate in accordance with the principles of a free market. Therefore, he has always been committed to overthrowing Obama's policy. But in fact, one of the reasons why medical care is so expensive in the United States is that medical care is highly market-oriented.
特朗普的观点是,医疗保险制度应按照自由市场的原则运作。因此,他一直致力于推翻奥巴马的政策。但是实际上,在美国医疗保健如此昂贵的原因之一是医疗保健高度面向市场。
Most hospitals and medical insurance in the United States are privately owned. Similarly, medical devices and drugs are mostly developed by private companies. The United States has invested a lot of money in the research and development of medical devices and drugs, both from public resources and from private sources.
美国的大多数医院和医疗保险均为私人所有。同样,医疗器械和药品大多由私人公司开发。亚愽游戏app官网美国已经从公共资源和私人来源投入了大量资金用于医疗设备和药物的研发。
The high prices of patented drugs in the United States have also encouraged substantial reinvestment in this type of research and development. As a result, the price of related medical services will also increase, including the price of labor, the price of medicine, and the price of diagnosis. Moreover, if there is really free competition in the market, drug prices could have been lowered. However, many medicines have patents and are protected by law, thus gaining a monopoly position, and the prices cannot be lowered. Generally speaking, after a patent is granted, one can have up to 20 years of market exclusive rights. But even if the patent is about to expire, drugmakers will find ways to delay the listing of related generic drugs. For example, they applied for a patent for the coating of this drug and a patent for the pharmaceutical method of this drug. As a result, cheap generic drugs could not enter the market for a long time.
美国专利药品的高价还鼓励对这种类型的研究和开发进行大量的再投资。结果,相关医疗服务的价格也会上涨,包括劳动力价格,药品价格和诊断价格。此外,如果市场上存在真正的自由竞争,那么药品价格可能会降低。但是,许多药品都拥有专利并受法律保护,因此获得了垄断地位,并且价格不能降低。一般来说,授予专利后,一个人最多可以拥有20年的市场专有权。但是,即使专利即将到期,制药商也将找到方法延迟相关仿制药的上市。例如,他们申请了该药物涂层的专利和该药物的制药方法的专利。结果,廉价的仿制药无法长时间进入市场。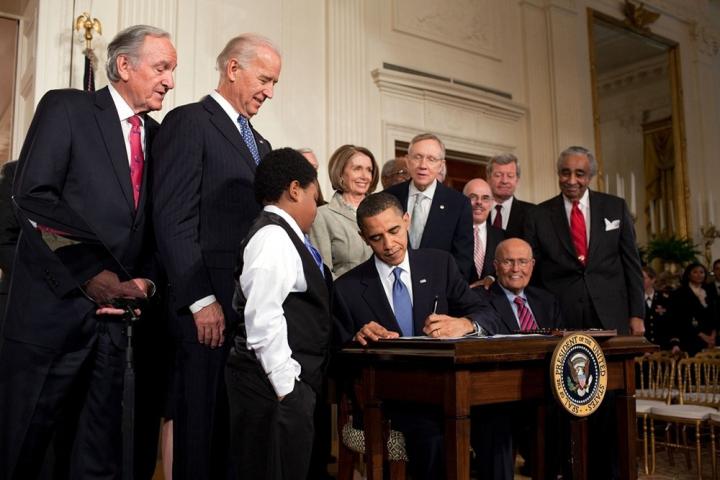 Moreover, the U.S. medical system has clearly underutilized preventive measures. Uninsured Americans usually choose to "carry" when they get sick, and they can't wait for treatment before going to the disease, which often costs much more than they choose to continue treatment. During treatment, there are also cases of over-utilization of medical services. There are many unnecessary treatments that increase costs.
而且,美国医疗系统显然没有充分利用预防措施。没有保险的美国人通常在生病时选择"随身携带",他们等不及要接受治疗才能患上这种疾病,这通常比继续治疗花费更多。在治疗过程中,还存在医疗服务过度利用的情况。有许多不必要的处理方法会增加成本。
A 2017 survey report showed that after a survey of the health care systems in 11 developed countries, it was found that in terms of access to, efficiency and fairness of medical services, the U.S. health care system is the best among these 11 developed countries. The most expensive and least efficient system.
2017年的一份调查报告显示,在对11个发达国家的医疗保健系统进行调查后,发现就医疗服务的获取,效率和公平性而言,美国医疗保健系统是这11个发达国家中最好的。最昂贵,效率最低的系统。
For Americans, they are unwilling to go to the hospital because they are sick. Besides being expensive, there is another reason: Before going to the hospital, they need to call to make an appointment instead of going to the hospital to register at any time like the Chinese do. This has also caused many Americans to be reluctant to go to the doctor when they are mildly ill, because the waiting time for the doctor is often several days.
对于美国人来说,因为他们生病了,他们不愿去医院。除了价格昂贵之外,还有另一个原因:去医院之前,他们需要打电话预约,而不是像中国人那样在任何时间去医院进行注册。这也导致许多美国人在轻度疾病时不亚愽游戏app官网愿去看医生,因为医生的等待时间通常是几天。
Therefore, the common people in the United States usually go to a doctor through a family doctor instead of going to a big hospital.
因此,在美国,普通百姓通常通过家庭医生去看医生,而不是去大医院看病。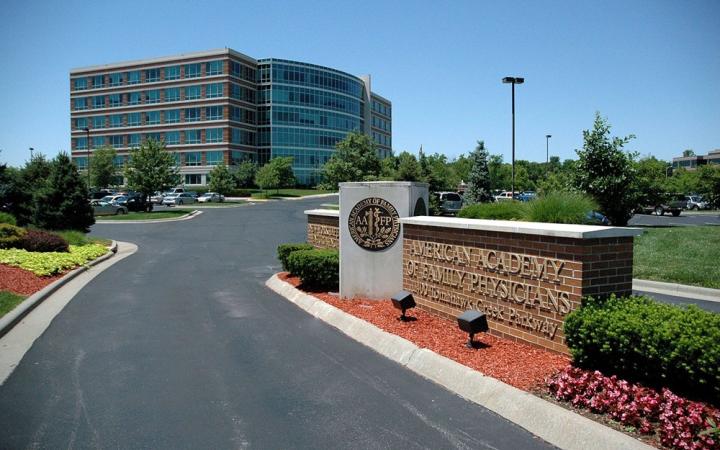 Family doctors in the United States do not work in hospitals, they have their own offices. In the United States, almost every family has its own family doctor (these family doctors are all qualified and their information is available online). If Americans are not serious, they will see a family doctor. If the family doctor can solve it, they can solve it directly; if it can't be solved, the family doctor will introduce a specialist to the patient.
在美国,家庭医生不在医院工作,他们有自己的办公室。在美国,几乎每个家庭都有自己的家庭医生(这些家庭医生都是合格的,其信息可在线获得)。如果美国人不认真,他们会去看家庭医生。如果家庭医生可以解决,则可以直接解决;如果无法解决,家庭医生将为患者介绍专科医生。
Of course, family doctors are not one-to-one, they will meet multiple families at the same time. In other words, this is a bit like a Chinese clinic. However, American families generally choose a fixed family doctor and do not change frequently.
当然,家庭医生不是一对一的,他们将同时见到多个家庭。换句话说,这有点像中国诊所。但是,美国家庭通常会选择固定的家庭医生,并且不会经常更换。
Unlike going to the hospital, there is basically no need to wait too long to see a family doctor. You can usually see the doctor on the same day or the next day. Every year, Americans have a physical examination with their family doctor.
与去医院不同,基本上不需要等待太久才能去看家庭医生。您通常可以在同一天或第二天去看医生。每年,美国人都要与家庭医生进行身体检查。
Therefore, there are huge differences between the US medical system and the way patients see a doctor. Although the United States is a highly developed country and medical technology is also world-leading, it is not as many Chinese imagined that all people have good medical benefits. On this issue, they are also constantly exploring.
因此,美国医疗系统和患者看病的方式之间存在巨大差异。尽管美国是一个高度发达的国家,医疗技术也处于世界领先地位,但没有多少中国人想象所有人都享有良好的医疗福利。在这个问题上,他们也在不断探索。
All in all, every country has its own cultural, social, and ideology. There is no omnipotent system in the world, and it works in every corner. Therefore, prescribing the right medicine is a responsible attitude towards the people. However, "seeking truth from facts" and "serving the people" should be two principles that apply everywhere. Regardless of the system, these two points should always be adhered to.
总而言之,每个国家都有自己的文化,社会和意识形态。世界上没有万能的系统,它遍及各个角落。因此,开出正确的药物是对人民负责的态度。但是,"实事求是"和"为人民服务"应该是两个普遍适用的原则。无论采用哪种系统,都应始终遵循这两点。